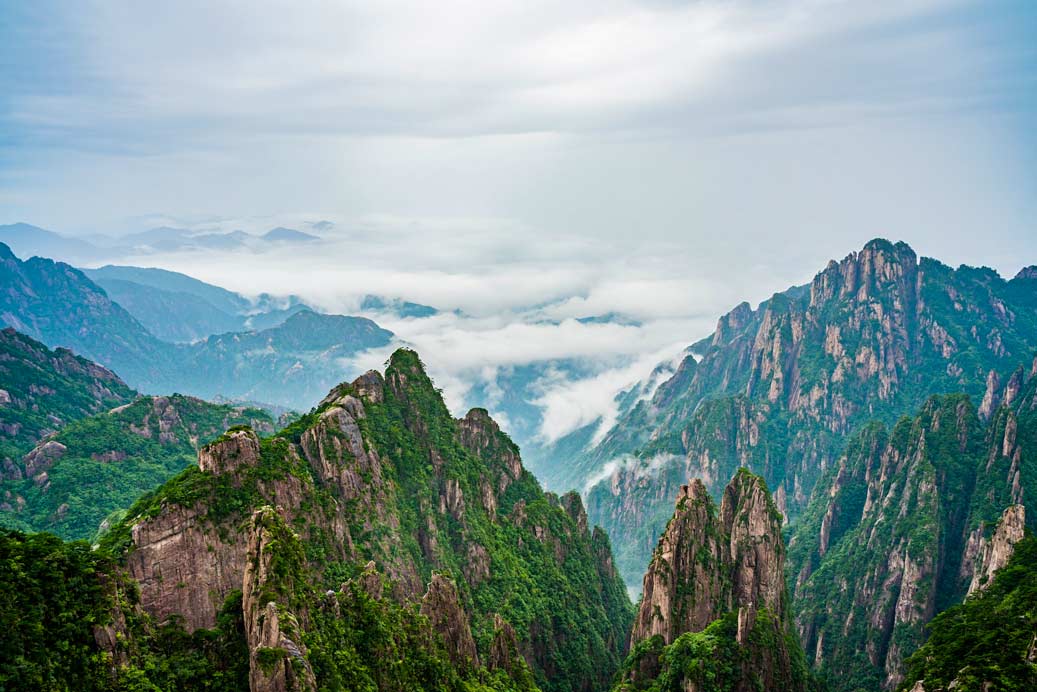 How Many UNESCO World Heritage Sites Are There in China?
China is home to 56 UNESCO World Heritage sites as of August 2023 making it the country with the second highest number of UNESCO World Heritage Sites in the world only narrowly losing the number one spot to Italy which is home to an impressive 58 UNESCO World Heritage Sites. Of China's 56 UNESCO world heritage sites, there are 38 cultural heritage sites, 14 natural heritage sites, and 4 that are both cultural and natural heritage sites.
In this article, we will give you a list of all 56 UNESCO heritage sites in China presented in alphabetical order for your reading convenience.
If you find yourself interested in reading more about any specific site on the list, please note that if it is highlighted green you can click on it to read more about that specific heritage site!
List Of all the UNESCO World Heritage Sites in China!
China's 38 Cultural Heritage Sites:
Ancient Building Complex in the Wudang Mountains
Ancient City of Ping Yao
Ancient Villages in Southern Anhui – Xidi and Hongcun
Archaeological Ruins of Liangzhu City
Capital Cities and Tombs of the Ancient Koguryo Kingdom
Classical Gardens of Suzhou
Cultural Landscape of Honghe Hani Rice Terraces
Dazu Rock Carvings
Fujian Tulou
Historic Centre of Macao
Historic Ensemble of the Potala Palace, Lhasa
Historic Monuments of Dengfeng in "The Centre of Heaven and Earth"
Imperial Palaces of the Ming and Qing Dynasties in Beijing and Shenyang
Imperial Tombs of the Ming and Qing Dynasties
Kaiping Diaolou and Villages
Kulangsu, a Historic International Settlement
Longmen Grottoes
Lushan National Park
Mausoleum of the First Qin Emperor
Mogao Caves
Mount Qingcheng and the Dujiangyan Irrigation System
Mount Wutai
Mountain Resort and its Outlying Temples, Chengde
Old Town of Lijiang
Peking Man Site at Zhoukoudian
Quanzhou: Emporium of the World in Song-Yuan China
Silk Roads: the Routes Network of Chang'an-Tianshan Corridor
Site of Xanadu
Summer Palace, an Imperial Garden in Beijing
Temple and Cemetery of Confucius and the Kong Family Mansion in Qufu
Temple of Heaven
The Grand Canal
The Great Wall
Tusi Sites
West Lake Cultural Landscape of Hangzhou
Yin Xu
Yungang Grottoes
Zuojiang Huashan Rock Art Cultural Landscape
China's 14 Natural Heritage Sites:
Chengjiang Fossil Site
China Danxia
Fanjingshan
Huanglong Scenic and Historic Interest Area
Hubei Shennongjia
Jiuzhaigou Valley Scenic and Historic Interest Area
Migratory Bird Sanctuaries along the Coast of Yellow Sea-Bohai Gulf of China (Phase I)
Mount Sanqingshan National Park
Qinghai Hoh Xil
Sichuan Giant Panda Sanctuaries – Wolong, Mt Siguniang and Jiajin Mountains
South China Karst
Three Parallel Rivers of Yunnan Protected Areas
Wulingyuan Scenic and Historic Interest Area
Xinjiang Tianshan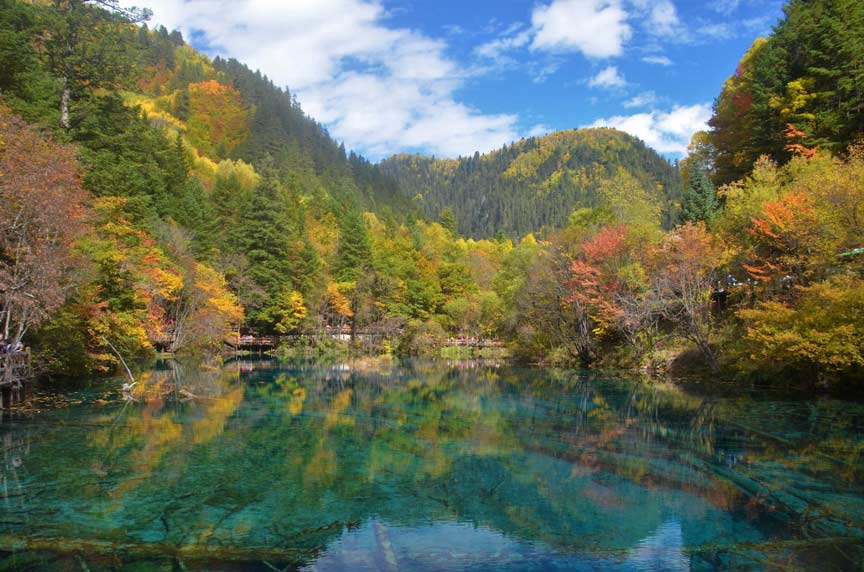 China's 4 Mixed World Heritage Sites:
Mount Emei Scenic Area, including Leshan Giant Buddha Scenic Area
Mount Huangshan
Mount Taishan
Mount Wuyi
Conclusion
In conclusion, China is home to a vast and diverse range of cultural and natural heritage sites, as evidenced by its 56 UNESCO World Heritage Sites. These sites represent the country's long and rich history, as well as its stunning natural beauty. Whether you are interested in ancient ruins, stunning temples, or mind-blowing natural landscapes, you are sure to find something to amaze you in China!

I hope this article has given you a better understanding of the many UNESCO World Heritage Sites in China. If you happen to be planning a trip to China, be sure to check out some of these amazing places. You won't be disappointed!

All information in this Article and list was sourced directly from UNESCO, you can check out their official website here.